Main content starts here, tab to start navigating
Specials & Events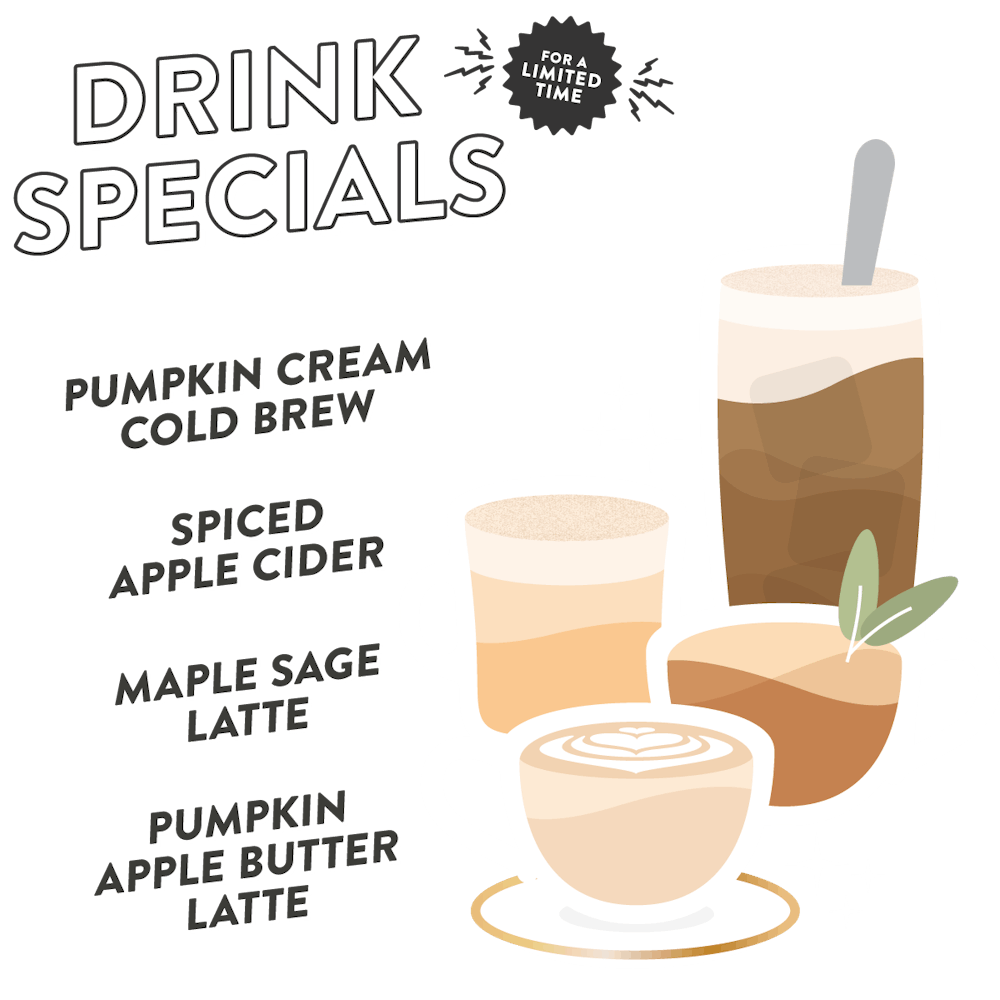 Drink Specials
Pumpkin Cream Cold Brew
sweetened cold brew topped with steamed, spiced pumpkin cream
Spiced Apple Cider
fresh apple cider steamed with an infusion of fall spices, molasses and cane juice
Maple Sage Latte
our famous latte returns
Pumpkin Apple Butter Latte
full flavors of pumpkin, apples, caramel, and cinnamon create this perfect autumn in a cup!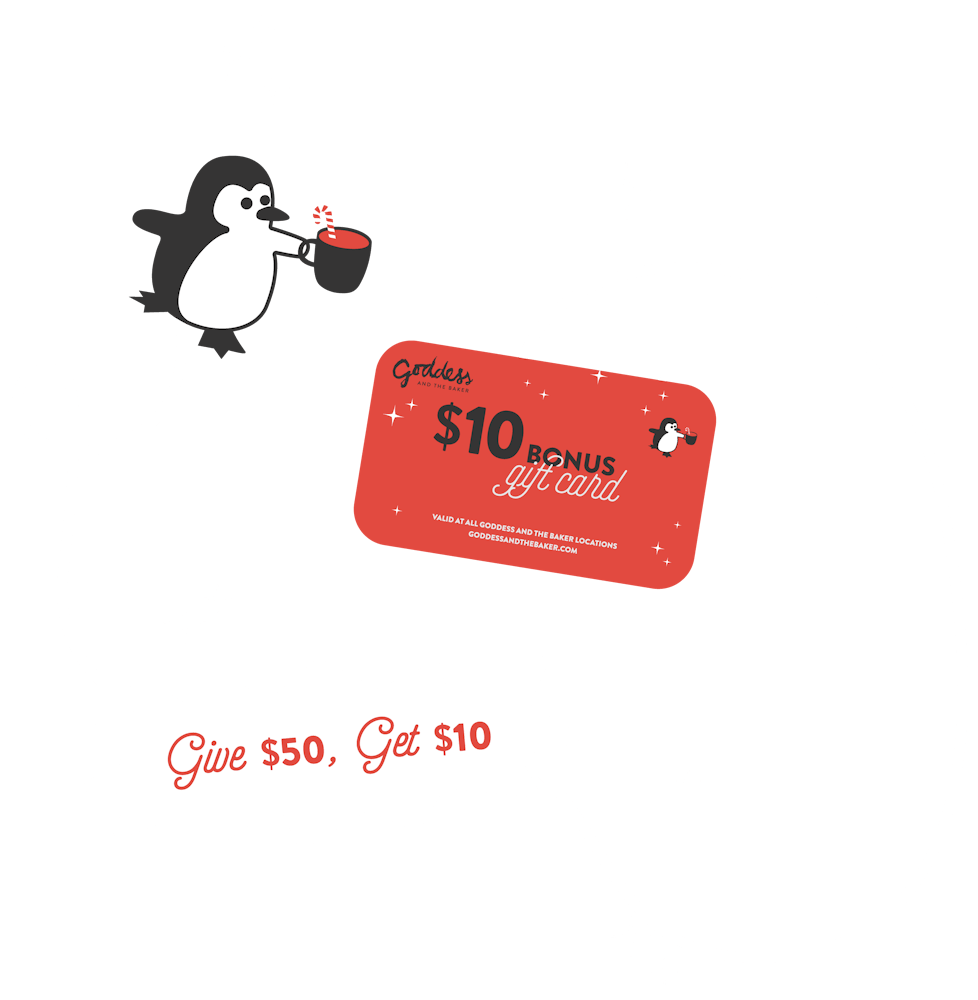 FA-LA-LA-LA-LICIOUS
Winter Gift Card Event | Nov 15—Dec 31
Receive a $10 bonus card when you give the gift of $50 in gift cards to your friends and family!
Start Giving

Book the Goddess Holiday Coffee Bike for your next event!
The Winter Bike Package Includes:
Coffee, Hot Cocoa & Mulled Cider
4 Dozen Assorted Cookies
"All the Fixins"
Server for the Bike
Book The Bike