Homepage
Main content starts here, tab to start navigating
Slide 1 of 10
Slide 2 of 10
Slide 3 of 10
Slide 4 of 10
Slide 5 of 10
Slide 6 of 10
Slide 7 of 10
Slide 8 of 10
Slide 9 of 10
Slide 10 of 10
We are an energetic gathering place with good food, fun treats, & excellent coffee.
Goddess and the Baker is a warm and inviting meeting place where people of all ages and backgrounds can enjoy a good coffee, sandwich (or salad), and dessert and leave with a smile on their face.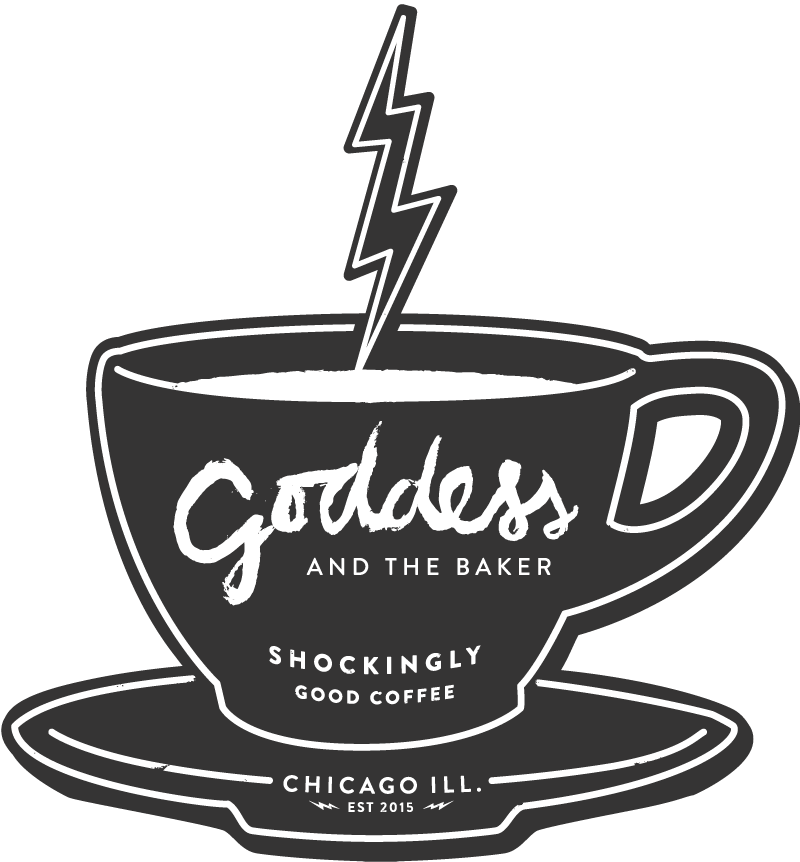 Celebrate Pride!
Pride Month is officially here! 🌈

All month long, we'll be offering our signature slices of Rainbow Cake. From June
17-25 we will also be offering Rainbow lattes! And from June 17-25, we'll be donating $1 from each Pride item to Heal Chicago.
Come celebrate Pride with us and these festive treats!
Heal Chicago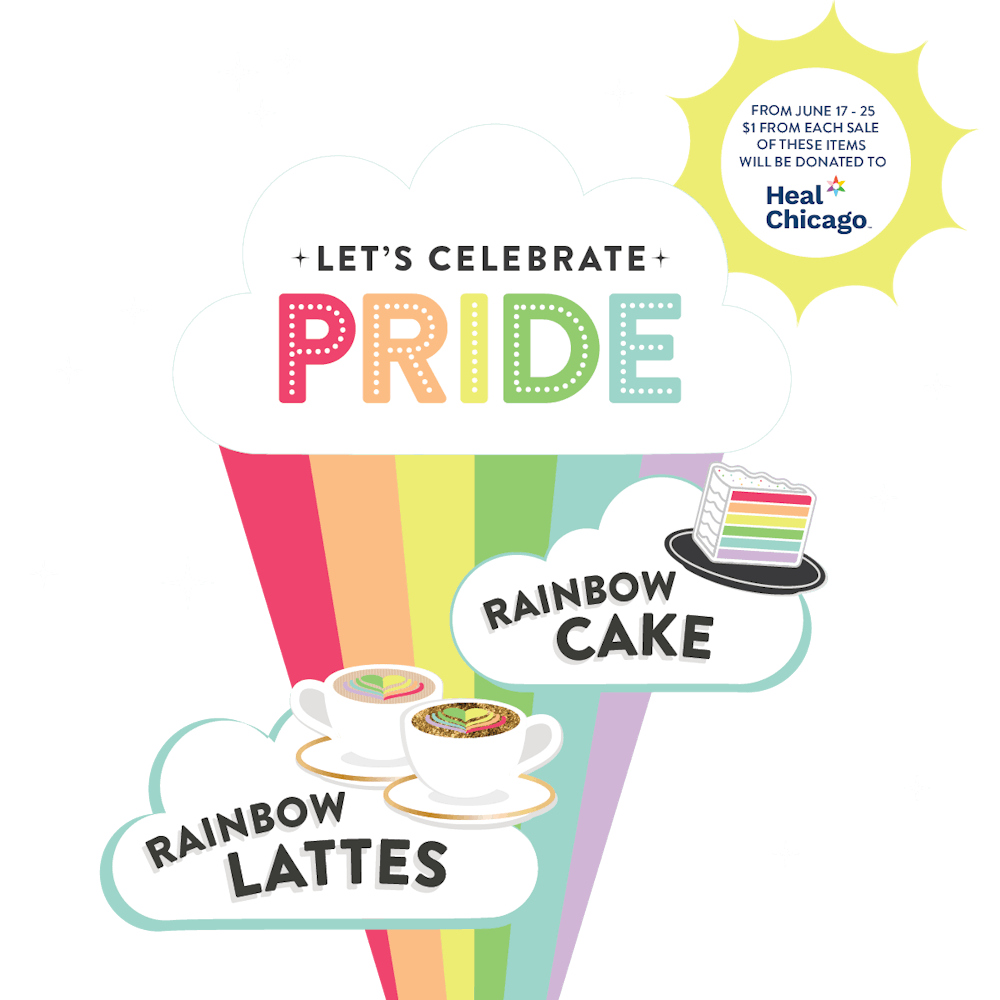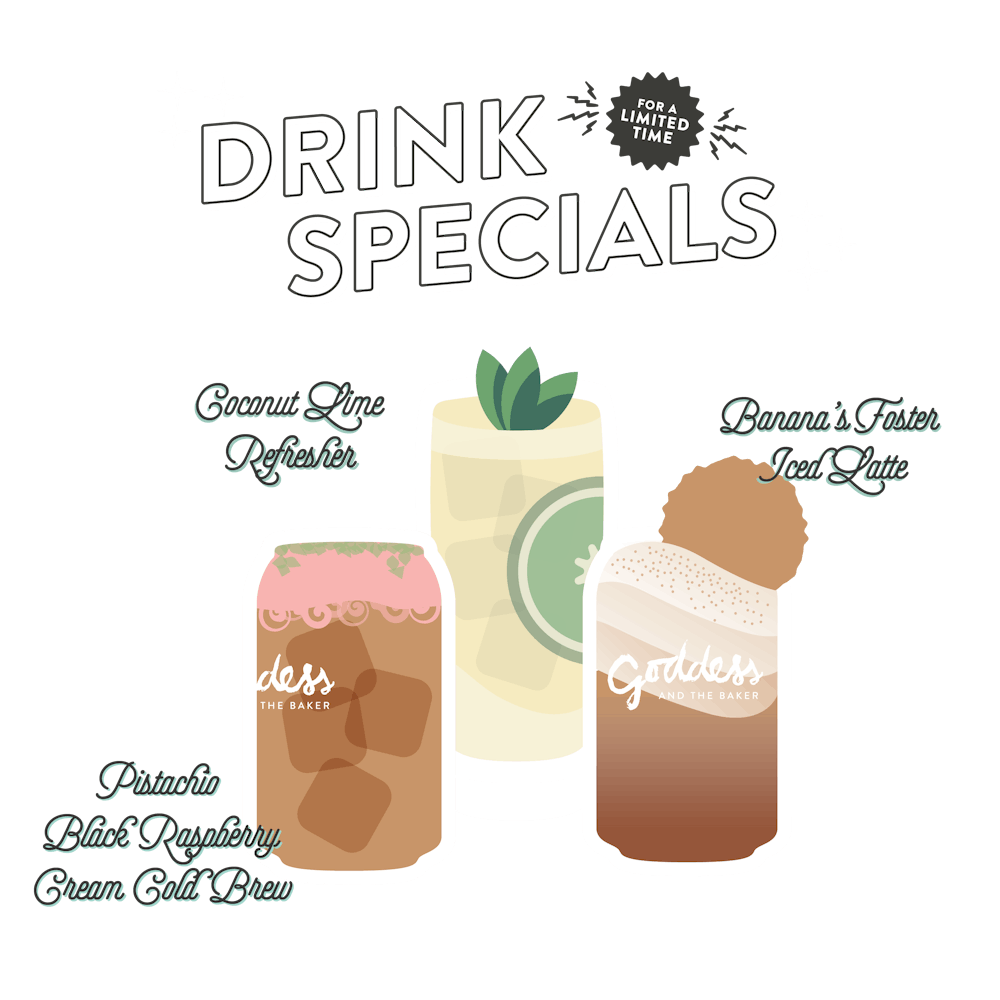 New Drink Specials!
coconut lime refresher: sweet coconut syrup, fresh limes, lemonade and green tea shaken together
banana's fosters iced latte: a rich blend of creamy banana, sweet caramel and espresso
pistachio black raspberry cream cold brew: pistachio sweetened cold brew topped
with black raspberry cream
Yoga + Coffee = Happiness!
Join us for our Yoga + Coffee = Happiness summer yoga series with Yoga Now Chicago and Vibe Yoga in Brookfield, WI. We'll be offering FREE vinyasa yoga classes through the summer followed by a complimentary coffee. No reservations needed, just show up with a mat and a friend! Cheers to summer! ☀️😎
Chicago:
Every Tuesday at 8am at our 165 W. Superior location
Brookfield, WI:
Every Friday at 9am between us and Lululemon
Starting June 2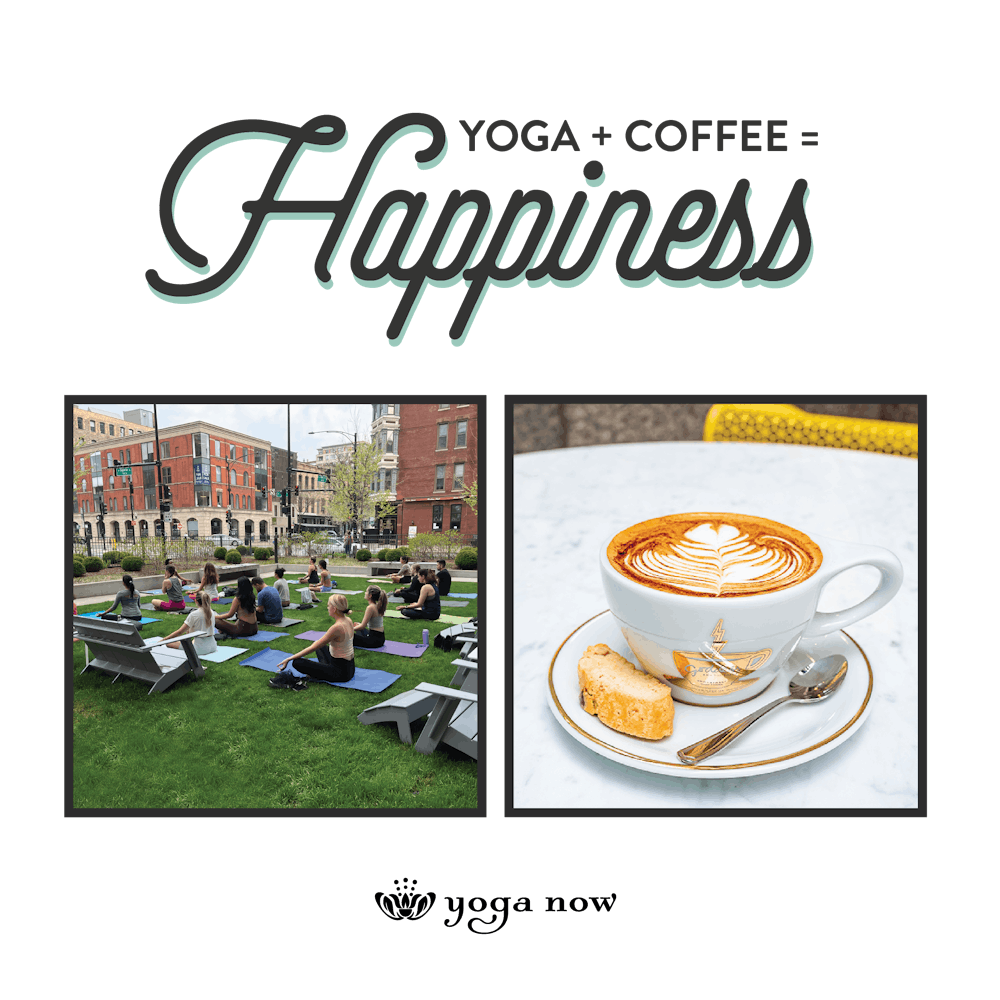 Menus
Discover the delicious offerings we have every day of the week.
Menus
Visit Us
We serve breakfast, sandwiches, salads, baked goods, and, of course, the best coffee around all day, every day.
Our Locations