Homepage
Main content starts here, tab to start navigating Slide 1 of 19
Slide 2 of 19
Slide 3 of 19
Slide 4 of 19
Slide 5 of 19
Slide 6 of 19
Slide 7 of 19
Slide 8 of 19
Slide 9 of 19
Slide 10 of 19
Slide 11 of 19
Slide 12 of 19
Slide 13 of 19
Slide 14 of 19
Slide 15 of 19
Slide 16 of 19
Slide 17 of 19
Slide 18 of 19
Slide 19 of 19
Celebrate Valentine's Weekend with Us!
Share a Latte with the one you love a latte! Enjoy 2 for 1 Raspberry Cardamom Mocha Lattes from Saturday, February 12th - Monday, February 14th - Valentine's Day. 💕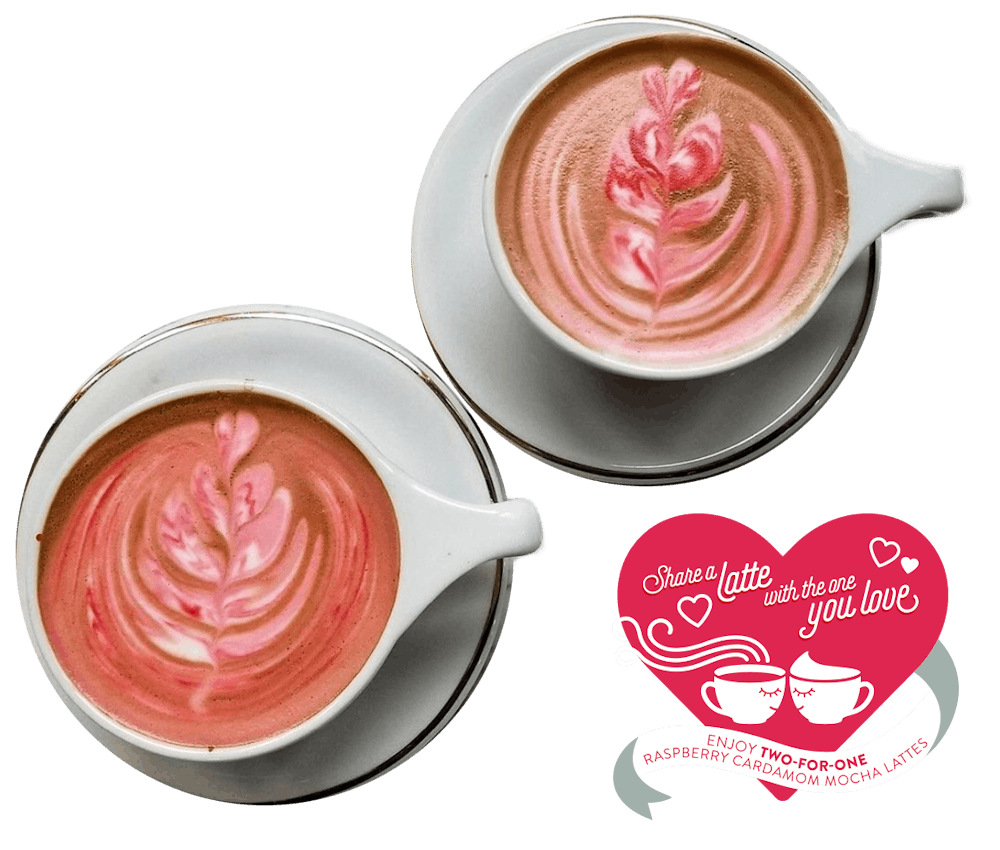 Valentine's Shop
In need of the perfect Valentine's gift? We got you covered! Our Valentine's gift shop is now open! Shop cookie boxes, coffee gift boxes and sweets!
Shop Here!
Limited Time Drink Specials
Chagaccino - espresso, steamed oat milk, wild foraged chaga, organic cacao, cinnamon and vanilla create this spiced mocha-like latte with amazing health benefits!
Black Raspberry Cardamom Mocha - dark chocolate sauce, black raspberry syrup, espresso, cardamom and steamed milk.
Maté Latte - microbrewed maté tea sweetened with vanilla, cardamom, cinnamon and clove. Loaded with antioxidants, vitamins and minerals, this powerful latte will boost your day.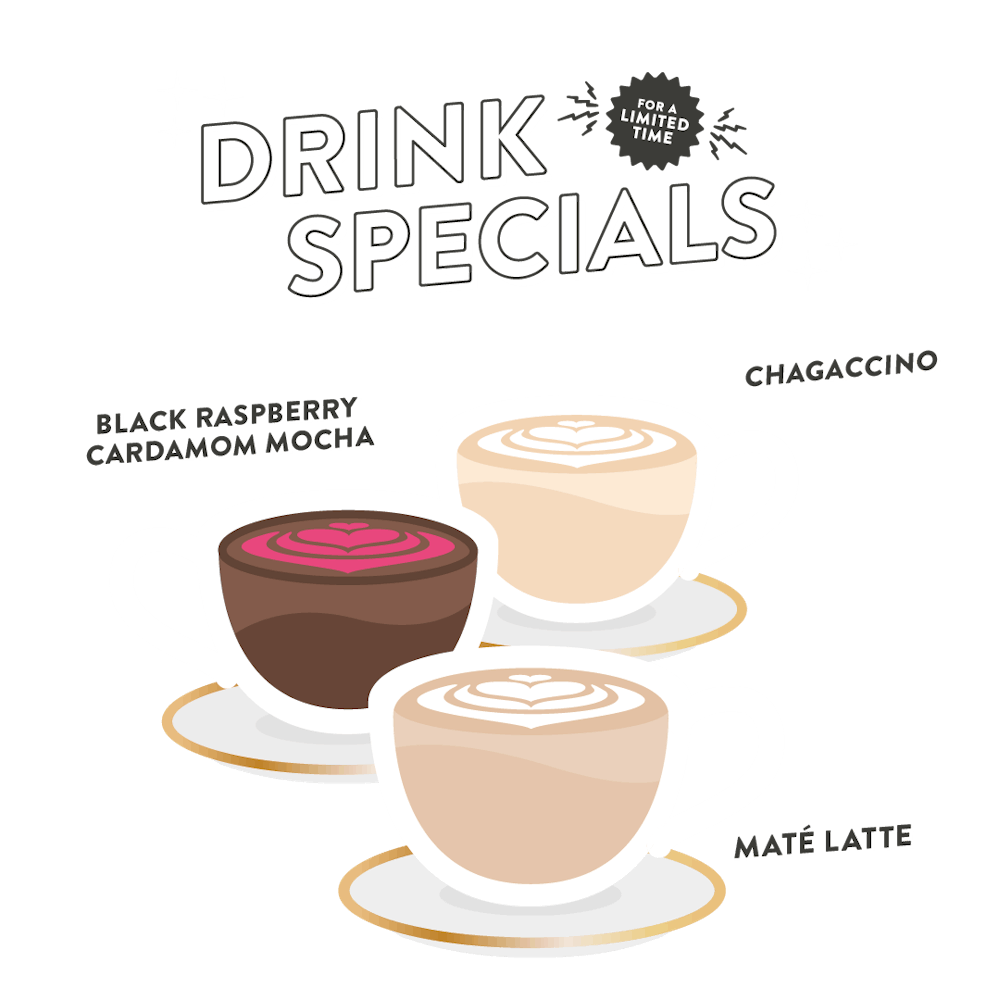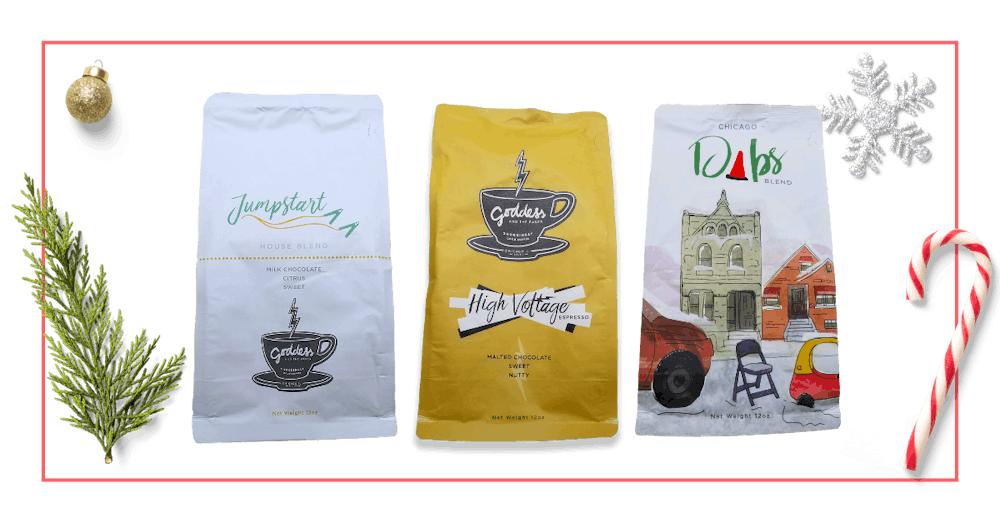 Winter Coffee Blends are Back
Back for the season! Stock up on winter coffee and espresso blends. Perfect for a warm ☕️ after digging out your 🚗.
Work with Us! ✨
We're looking to hire talented individuals for all locations.

· Salary + an additional $5-7/hr in tips shared for all FOH & BOH employees
· Competitive Salary for Managers
· Full time and part time positions
· Meal benefits & staff discounts
· Paid training & breaks
· Paid sick days
· Drink great coffee all day!
To apply please email your resume to hiring@goddessandthebaker.com.
About
G&B is a warm and inviting meeting place where people of all ages and backgrounds can enjoy a good coffee, sandwich (or salad), and dessert and leave with a smile on their face.
About
Visit Us
We serve breakfast, sandwiches, salads, baked goods, and, of course, the best coffee around all day, every day.