Homepage
Main content starts here, tab to start navigating Slide 1 of 19
Slide 2 of 19
Slide 3 of 19
Slide 4 of 19
Slide 5 of 19
Slide 6 of 19
Slide 7 of 19
Slide 8 of 19
Slide 9 of 19
Slide 10 of 19
Slide 11 of 19
Slide 12 of 19
Slide 13 of 19
Slide 14 of 19
Slide 15 of 19
Slide 16 of 19
Slide 17 of 19
Slide 18 of 19
Slide 19 of 19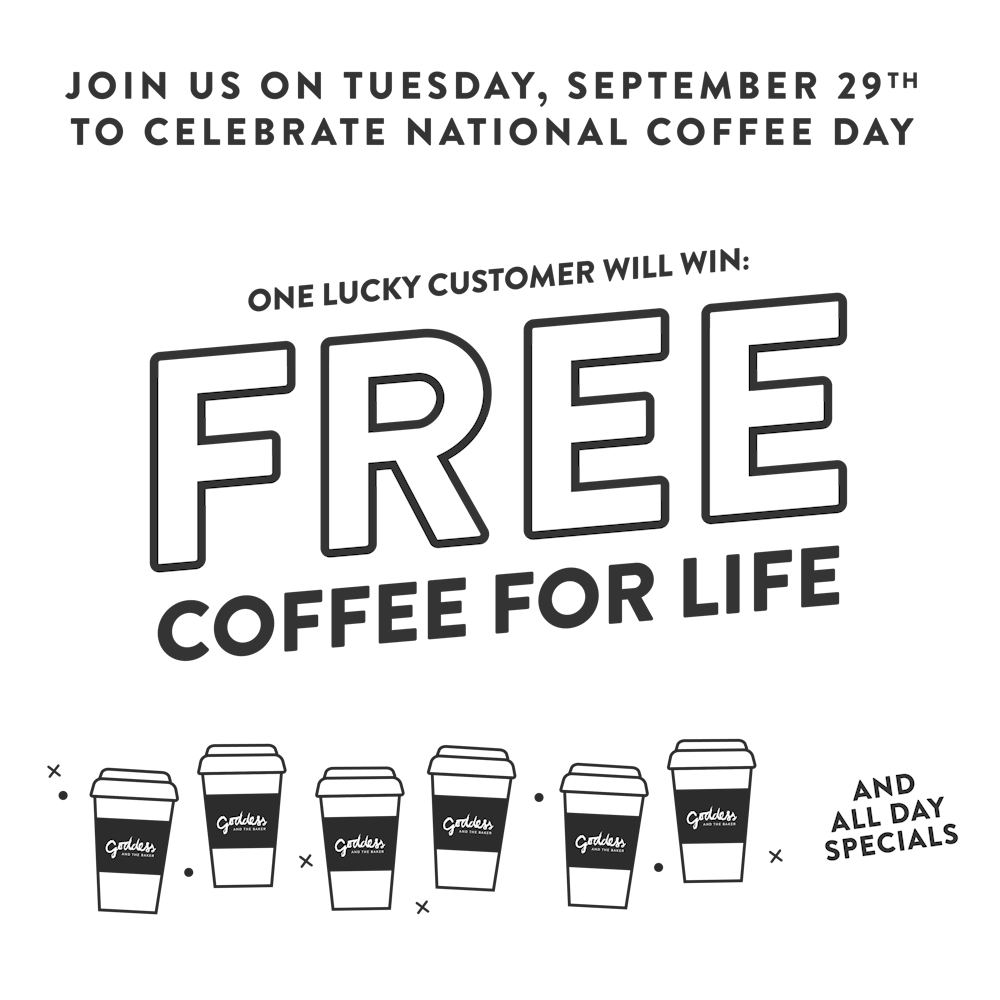 Celebrate National Coffee Day!
We are celebrating with coffee deals all day and a chance for one lucky customer to win free coffee for life!

Enter to Win Free Coffee for Life:
1) Follow us on Instagram - @goddessbaker
2) Visit any of our locations on National Coffee Day (Sept. 29th) and purchase a Goddess coffee
3) Post a pic on Instagram showing us how you like to Eat Now Caffeinate your coffee, using the hashtag #goddesscoffeeday
4) We will pick our favorite post and announce the lucky winner on 9/30 who will win free coffee for life
(that's right, free coffee, any kind, any time, any location, for life!)
Fall Drink Specials!
Pumpkin Cream Cold Brew - sweetened cold brew topped with steamed, spiced pumpkin cream
Iced London Fog - earl grey tea, lavender, and vanilla combined with lightly steamed oat milk
Pumpkin Apple Butter Latte - fall flavors of pumpkin, apples, caramel, and cinnamon create this perfect autumn in a cup!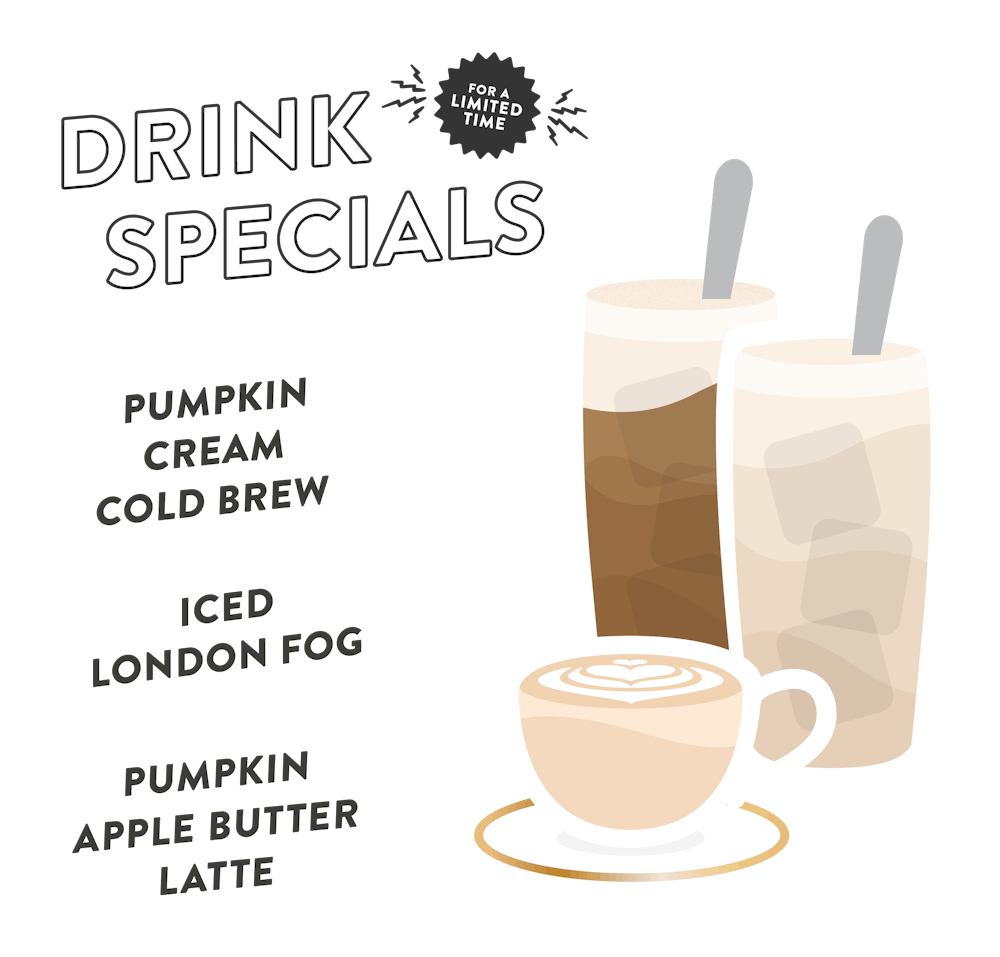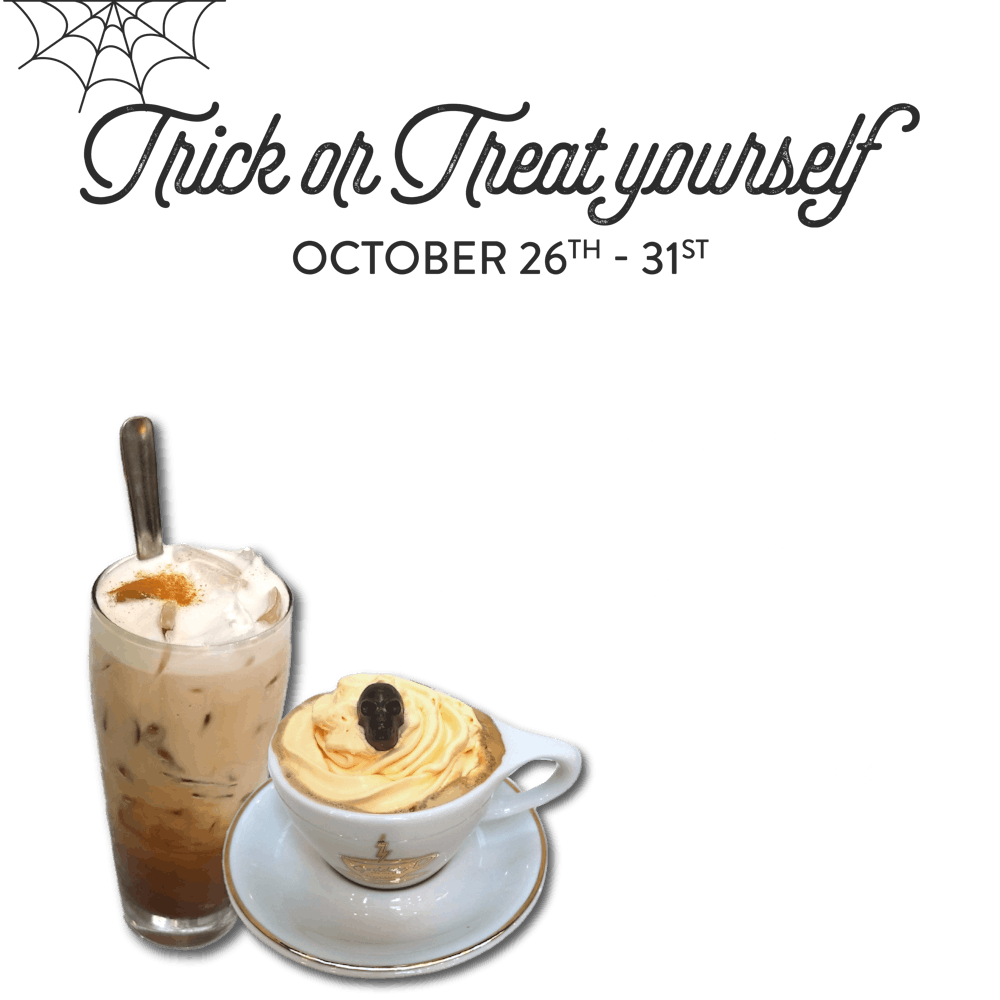 Halloween Specials!
Trick or treat yourself with $3 pumpkin apple butter lattes and $2 spiced apple cider. These great deals are available October 26th - 31st!
Download the app
Download our app today to order ahead, skip the line, and get $5 off your order!
Download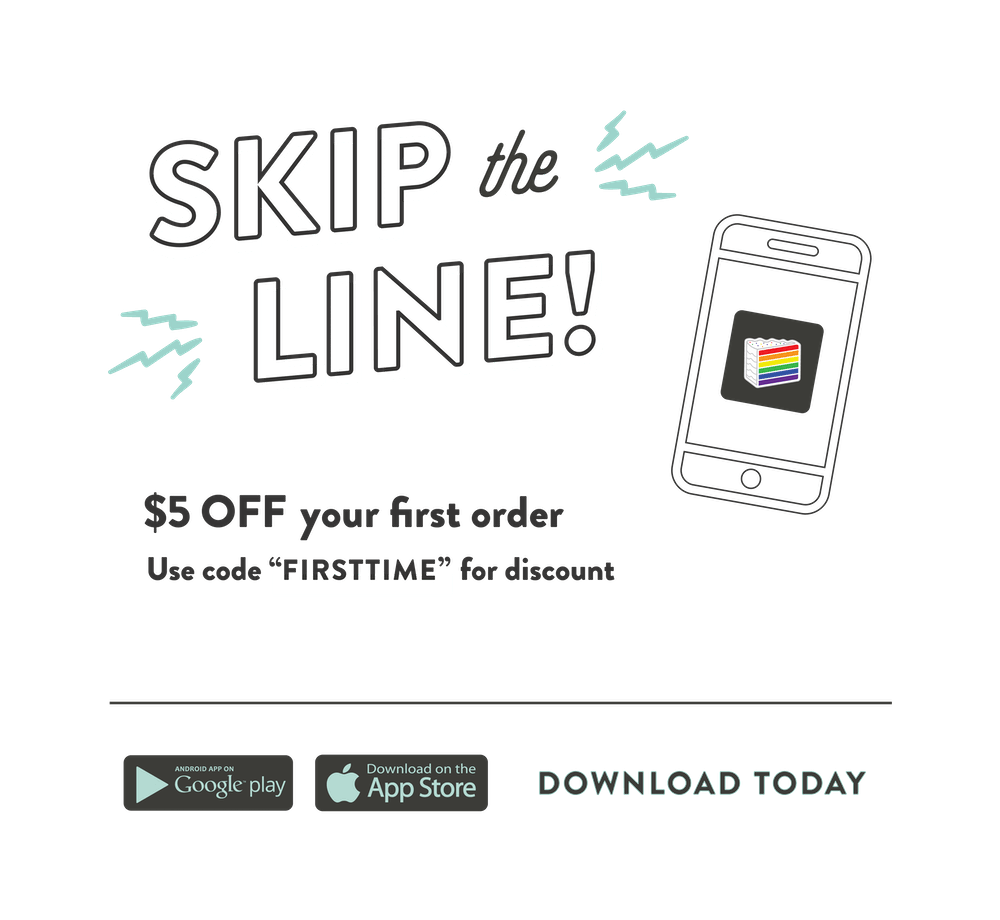 About
G&B is a warm and inviting meeting place where people of all ages and backgrounds can enjoy a good coffee, sandwich (or salad), and dessert and leave with a smile on their face.
About
Visit Us
We serve breakfast, sandwiches, salads, baked goods, and, of course, the best coffee around all day, every day.