Homepage
Main content starts here, tab to start navigating Slide 1 of 19
Slide 2 of 19
Slide 3 of 19
Slide 4 of 19
Slide 5 of 19
Slide 6 of 19
Slide 7 of 19
Slide 8 of 19
Slide 9 of 19
Slide 10 of 19
Slide 11 of 19
Slide 12 of 19
Slide 13 of 19
Slide 14 of 19
Slide 15 of 19
Slide 16 of 19
Slide 17 of 19
Slide 18 of 19
Slide 19 of 19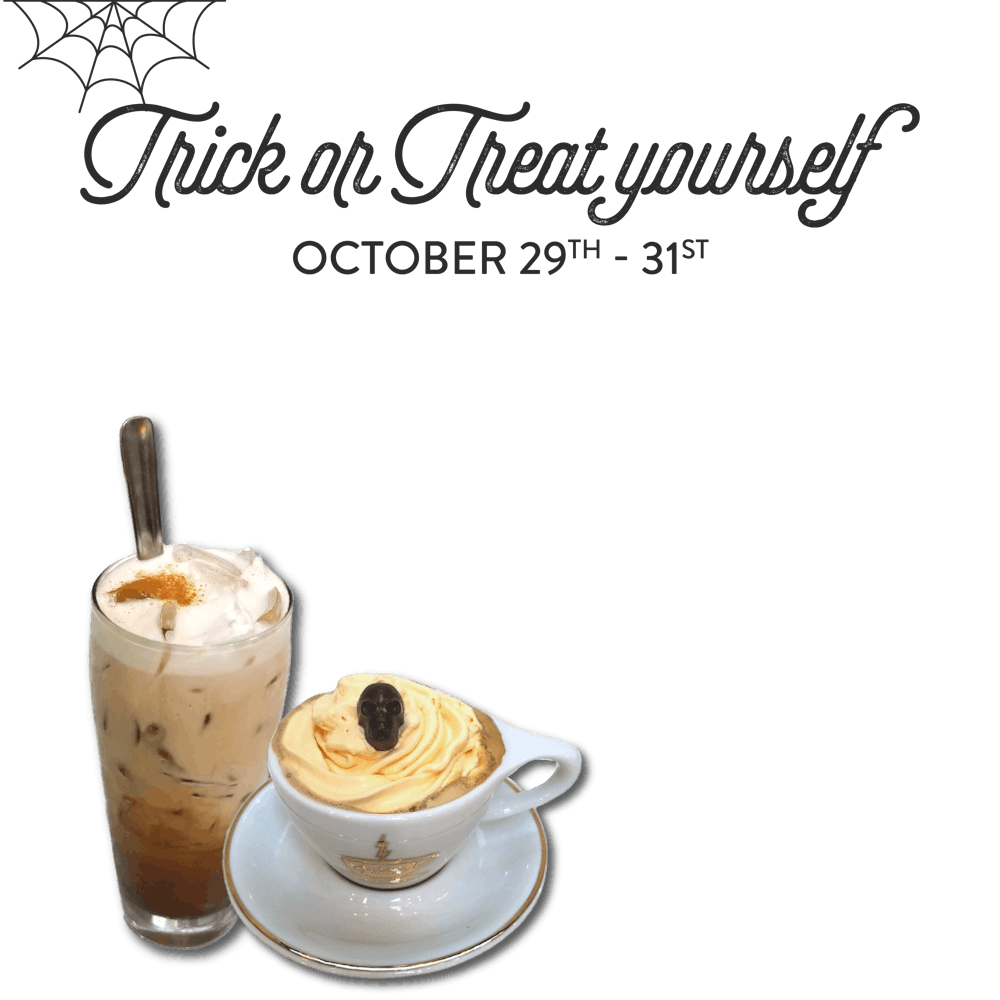 Trick or Treat!
Trick or Treat yourself with our Halloween specials! 👻 Enjoy $3 Pumpkin Apple Butter Lattes and $2 Pumpkin Cream Cold Brew from Oct. 29 - 31. 🎃
Limited Time Drink Specials
Pumpkin Cream Cold Brew- sweetened cold brew topped with steamed, spiced pumpkin cream
Pumpkin Apple Butter Latte - fall flavors of pumpkin, apples, caramel & cinnamon create this perfect autumn in a cup!
Maple Sage Latte -our famous latte returns!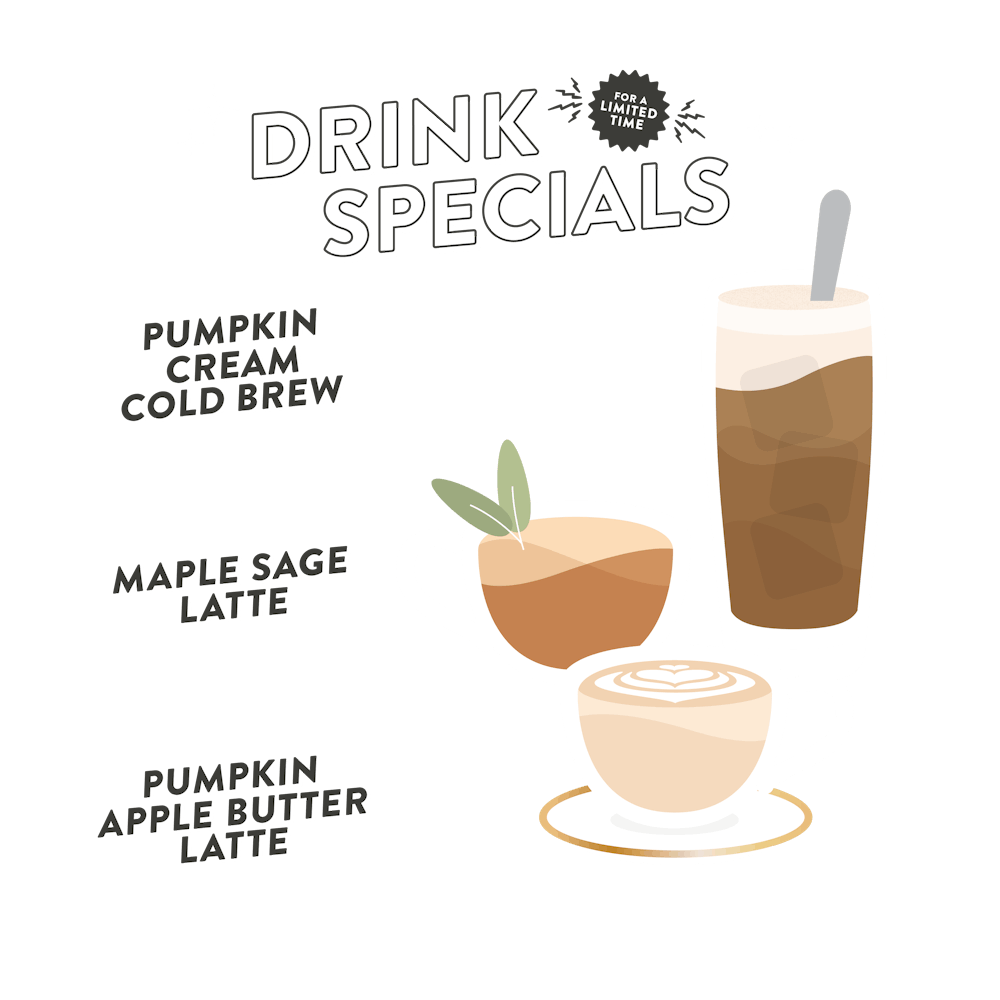 Work with Us! ✨
We're looking to hire talented individuals for all locations.

· Pay range starts at $15 PLUS tips for hourly team members
· $5-7/hr in tips shared for all FOH & BOH employees
· Competitive Salary for Managers
· Full time and part time positions
· Meal benefits & staff discounts
· Paid training & breaks
· Be part of a locally owned business
· Drink great coffee all day!
To apply please email your resume to hiring@goddessandthebaker.com.
About
G&B is a warm and inviting meeting place where people of all ages and backgrounds can enjoy a good coffee, sandwich (or salad), and dessert and leave with a smile on their face.
About
Visit Us
We serve breakfast, sandwiches, salads, baked goods, and, of course, the best coffee around all day, every day.