Homepage
Main content starts here, tab to start navigating Slide 1 of 11
Slide 2 of 11
Slide 3 of 11
Slide 4 of 11
Slide 5 of 11
Slide 6 of 11
Slide 7 of 11
Slide 8 of 11
Slide 9 of 11
Slide 10 of 11
Slide 11 of 11

Holiday Catering
Enjoy office breakfasts and lunches, boxed lunches, sandwich trays and salads!
Be a little naughty... with holiday cookie & brownie trays, cakes, bouche de noel, pies, cookies, and cupcakes.
...or a little nice with sandwich trays, salad bowls, fresh fruit trays, shockingly good coffee, hot cocoa, and cider with all the works.
More Info

FA-LA-LA-LA-LICIOUS
Winter Gift Card Event | Nov 15—Dec 31
Receive a $10 bonus card when you give the gift of $50 in gift cards to your friends and family!
Start Giving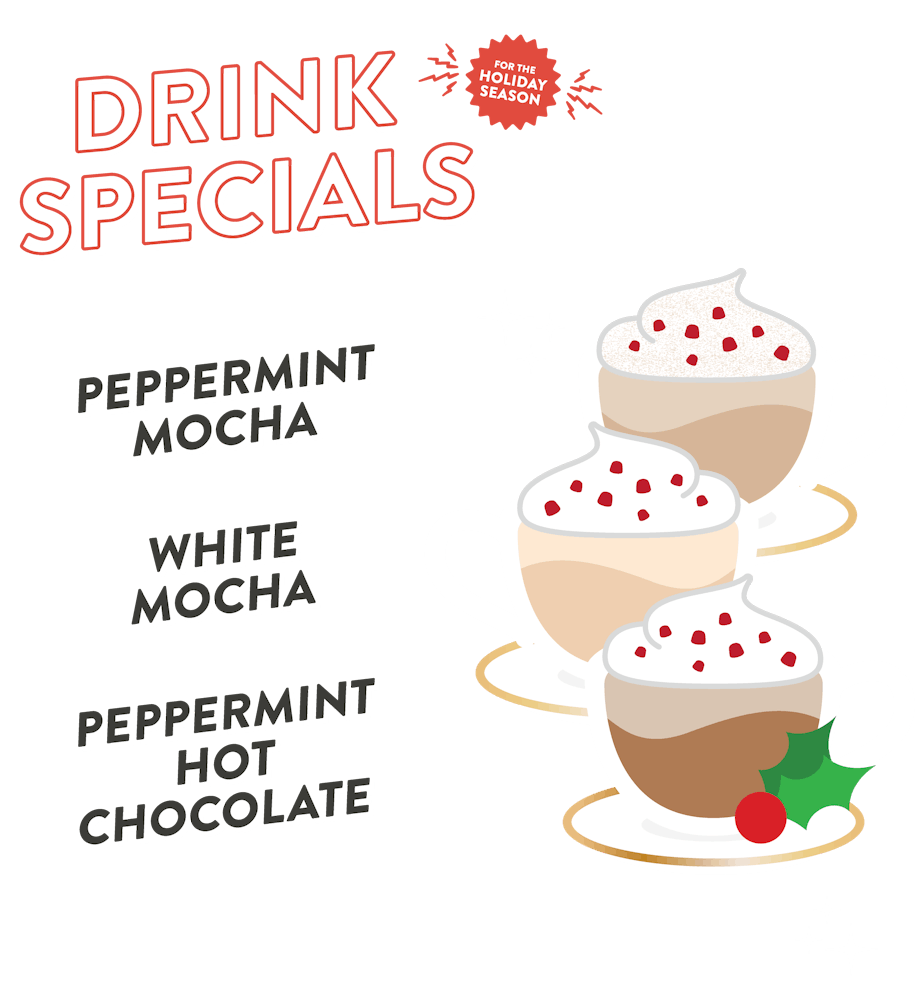 A Little Something Special
Peppermint Mocha
Velvety dark chocolate sauce, sweet peppermint syrup, and espresso. Topped with whipped cream, peppermint crunch, and a dusting of cocoa powder
White Mocha
Rich, and buttery white chocolate mixed with espresso and steamed milk
Peppermint Hot chocolate
Dark chocolate sauce, peppermint syrup, whipped cream, and peppermint crunch create this perfect holiday treat
See Current Specials
About
G&B is a warm and inviting meeting place where people of all ages and backgrounds can enjoy a good coffee, sandwich (or salad), and dessert and leave with a smile on their face.
About
Visit Us
We serve breakfast, sandwiches, salads, baked goods, and, of course, the best coffee around all day, every day.