Homepage
Main content starts here, tab to start navigating Slide 1 of 19
Slide 2 of 19
Slide 3 of 19
Slide 4 of 19
Slide 5 of 19
Slide 6 of 19
Slide 7 of 19
Slide 8 of 19
Slide 9 of 19
Slide 10 of 19
Slide 11 of 19
Slide 12 of 19
Slide 13 of 19
Slide 14 of 19
Slide 15 of 19
Slide 16 of 19
Slide 17 of 19
Slide 18 of 19
Slide 19 of 19
Winter Drink Specials!
Peppermint Mocha - velvety dark chocolate sauce, sweet peppermint syrup, and espresso, topped with whip, peppermint crunch, and a dusting of cocoa powder
White Mocha - Rich and buttery white chocolate with espresso and steamed milk
Peppermint Hot Chocolate - Dark chocolate sauce, peppermint syrup, whipped cream, and peppermint crunch create this perfect holiday treat!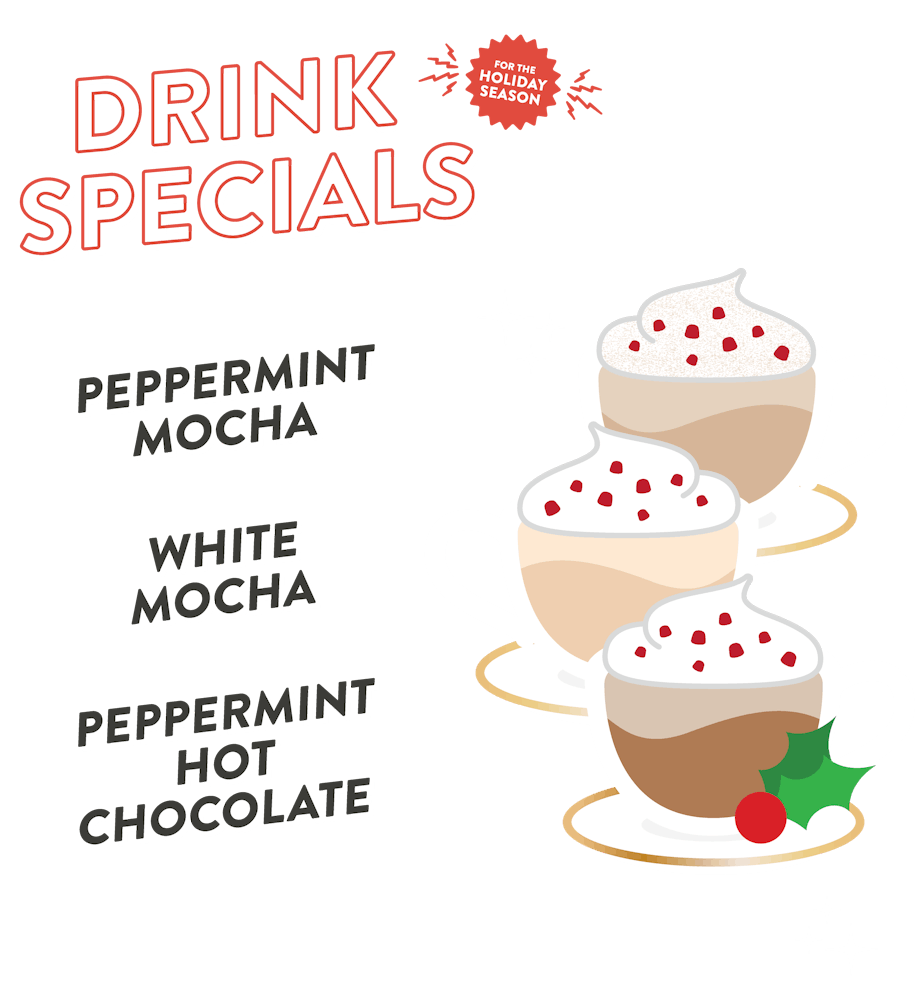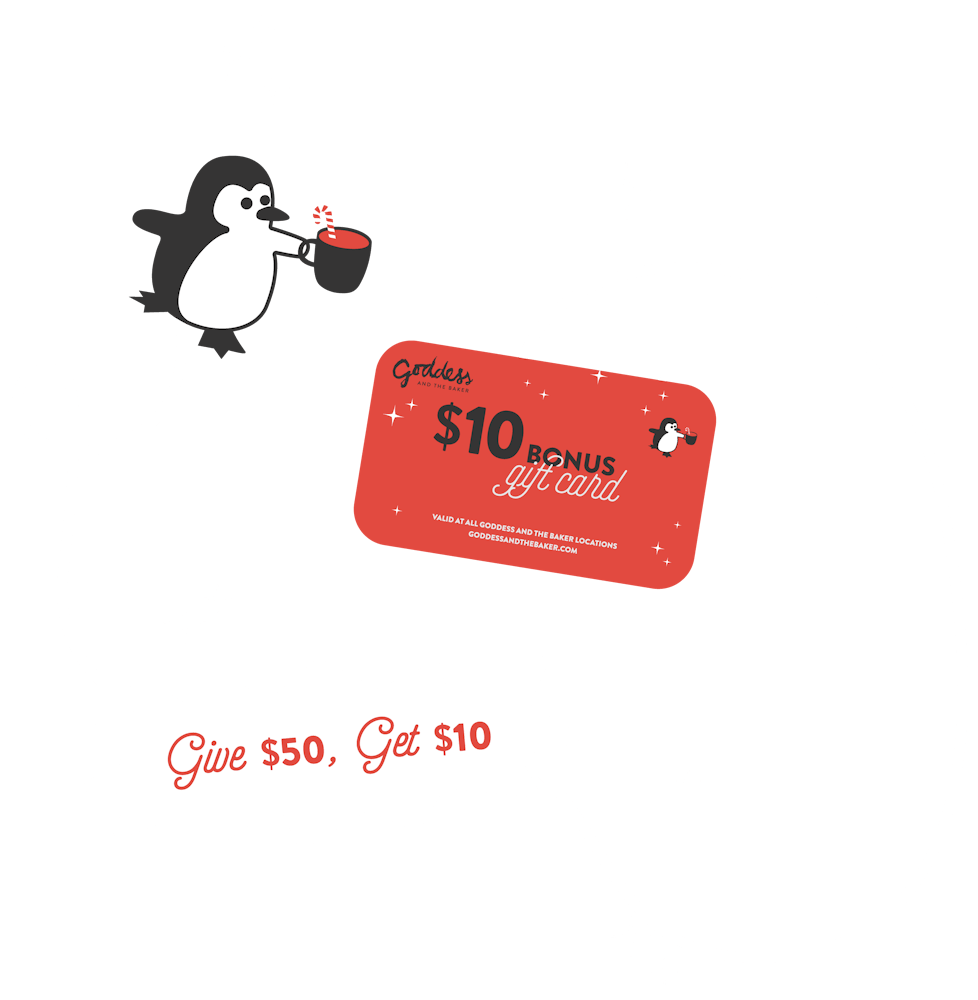 Give 50, get 10!
Our Winter Gift Card promotion is here! Receive a $10 bonus card when you give the gift of $50 in gift cards to your friends and family.
Pin the Holiday Spirit
T'is the season to give the gift of Goddess! Limited edition pins are available at all Goddess and Baker locations this holiday season.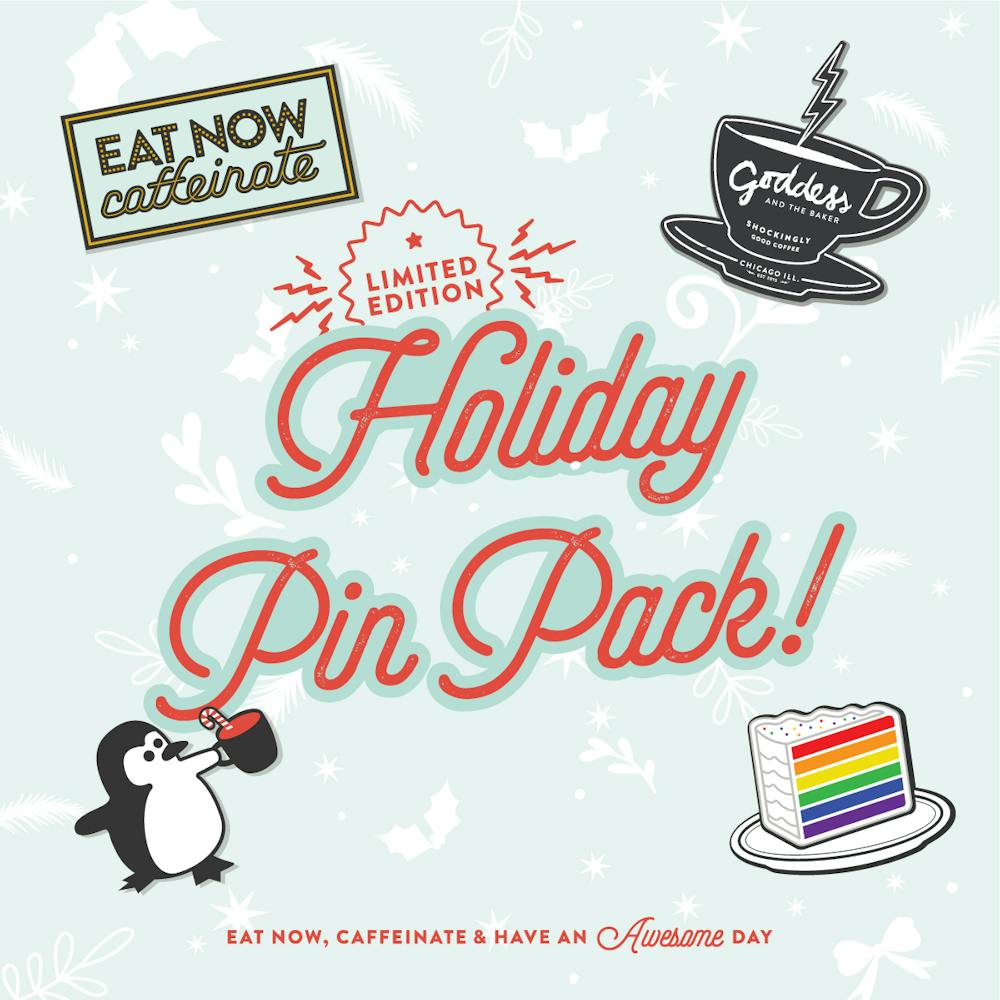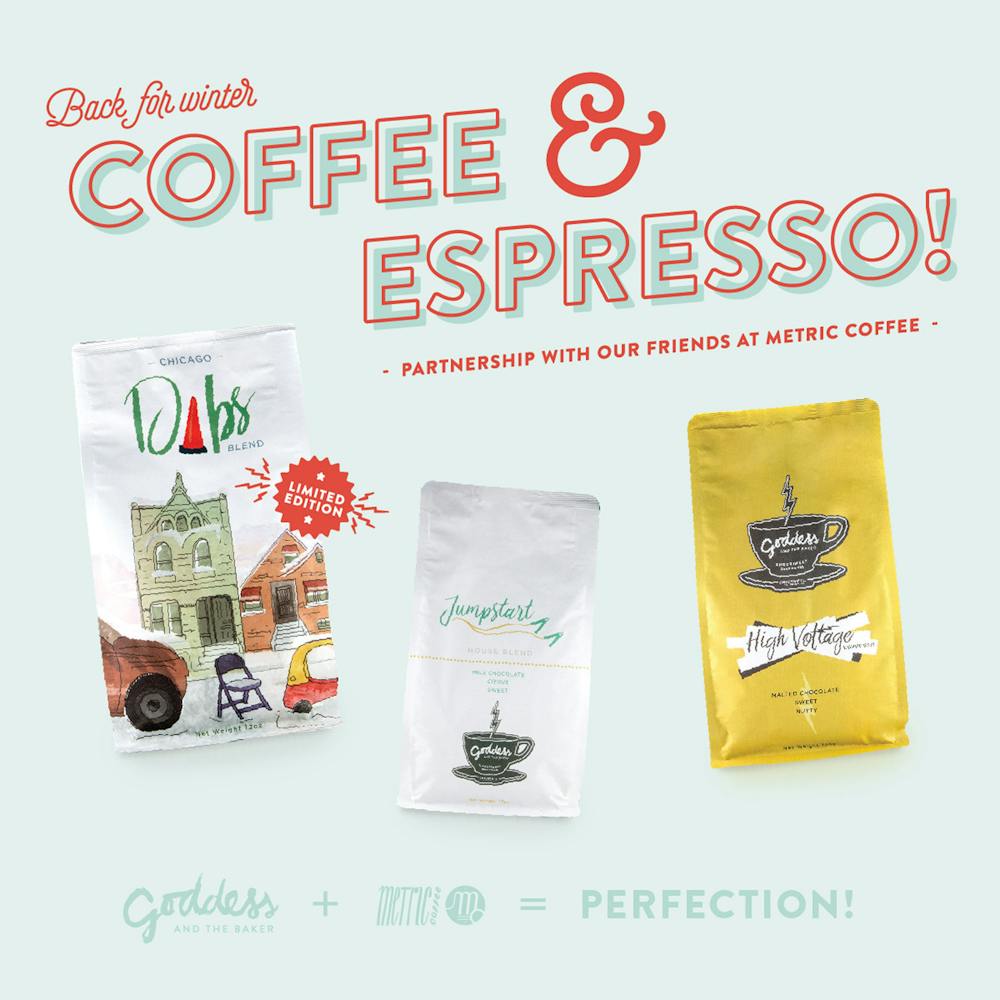 Holiday Winter Blends
Holiday blends are back for the season! Stock up on winter coffee and espresso blends, in partnership with our friends at Metric Coffee.
Download the app
Download our app today to order ahead, skip the line, and get $5 off your order!
Download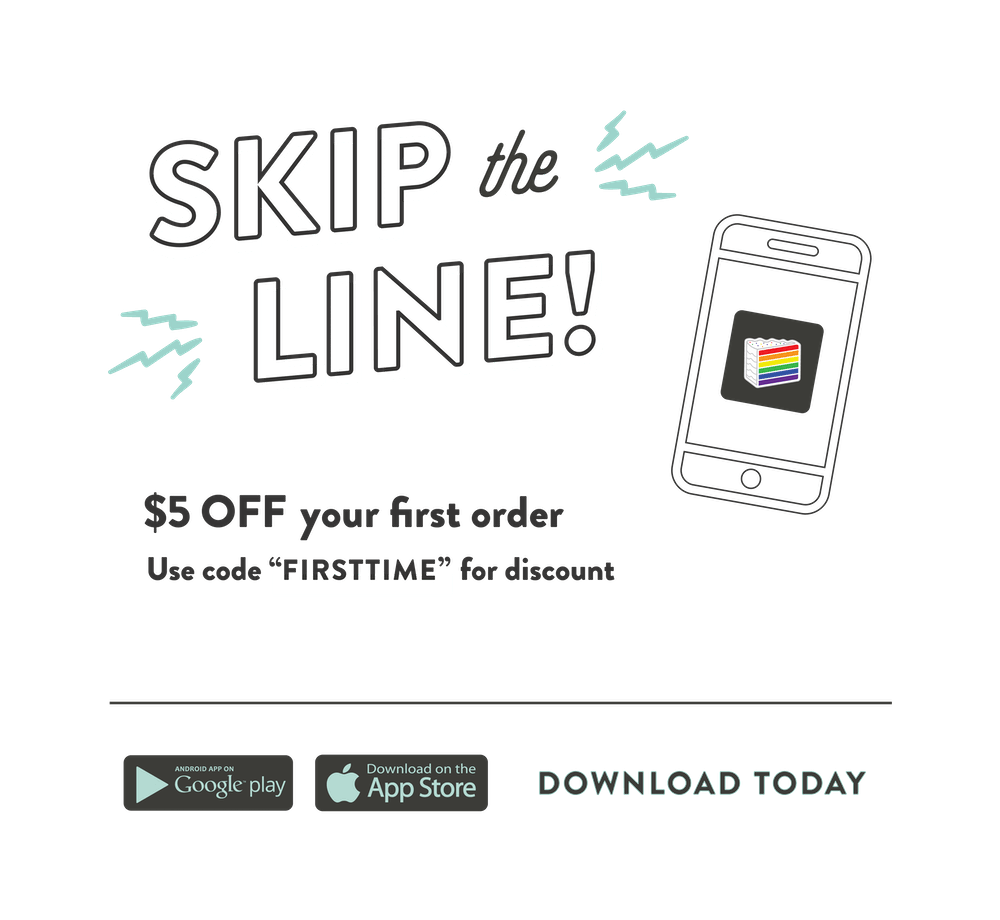 About
G&B is a warm and inviting meeting place where people of all ages and backgrounds can enjoy a good coffee, sandwich (or salad), and dessert and leave with a smile on their face.
About
Visit Us
We serve breakfast, sandwiches, salads, baked goods, and, of course, the best coffee around all day, every day.