Homepage
Main content starts here, tab to start navigating
Slide 1 of 22
Slide 2 of 22
Slide 3 of 22
Slide 4 of 22
Slide 5 of 22
Slide 6 of 22
Slide 7 of 22
Slide 8 of 22
Slide 9 of 22
Slide 10 of 22
Slide 11 of 22
Slide 12 of 22
Slide 13 of 22
Slide 14 of 22
Slide 15 of 22
Slide 16 of 22
Slide 17 of 22
Slide 18 of 22
Slide 19 of 22
Slide 20 of 22
Slide 21 of 22
Slide 22 of 22
We're an energetic gathering place with good food, fun treats & excellent coffee.
Goddess and the Baker is a warm and inviting meeting place where people of all ages and backgrounds can enjoy a good coffee, sandwich (or salad), and dessert and leave with a smile on their face.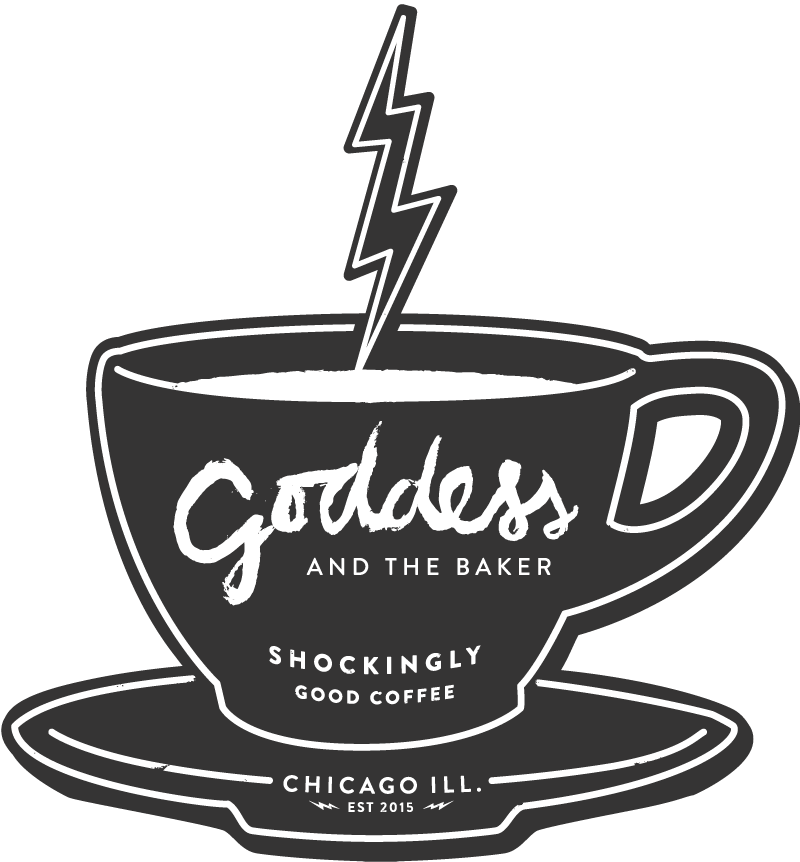 Dibs Coffee Deal!
Grab a free coffee or small latte with the purchase of Dibs winter holiday blend coffee bag.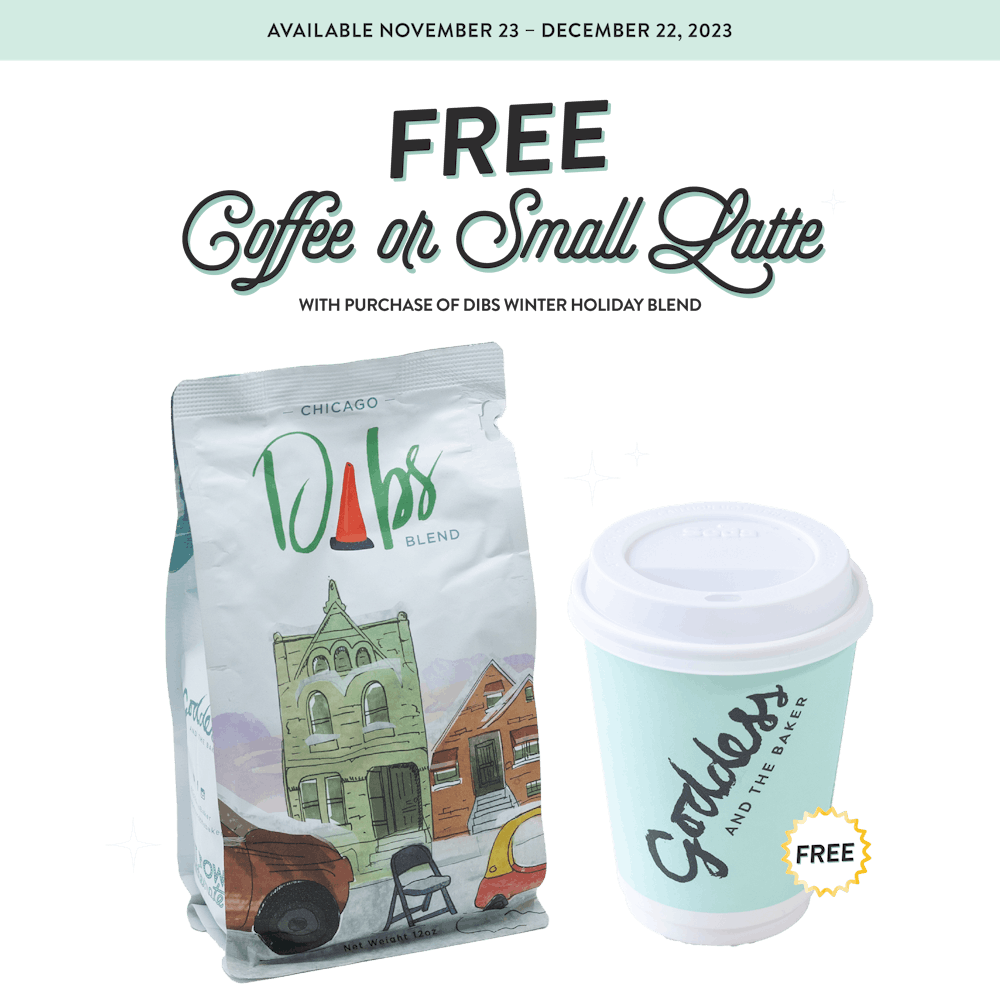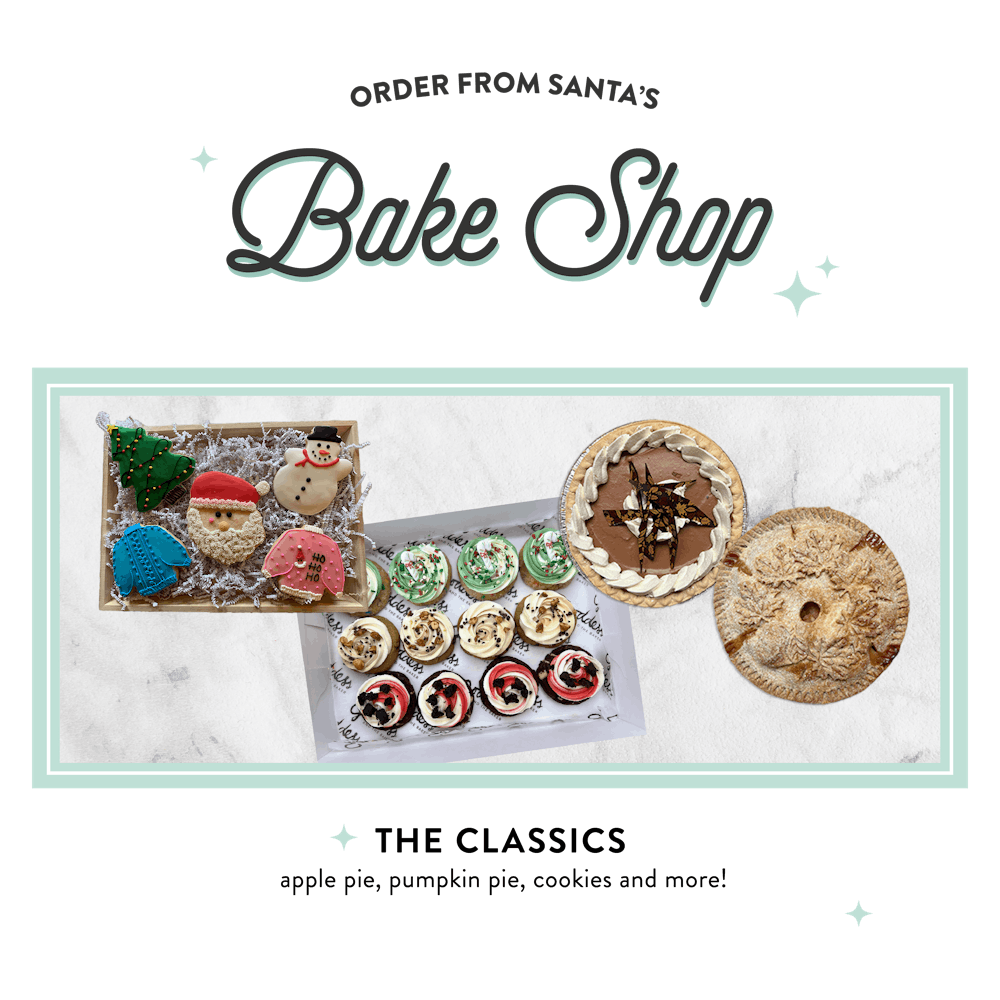 Santa's Bake Shop is open!
Order the finishing touch on your holiday table from our Santa's Bake Shop. Choose from the Classics - Pumpkin, Chocolate Pecan or Apple, or our NEW Chocolate French Silk Pie. Available now for December 22-24. 🎄☃️🤶🎅
Order Here
Fa-la-la-la-licious!
Our Winter Gift Card Event kicks off soon! 🐧 🎁

From November 24th through the end of the year, score an $10 bonus gift card when your purchase $50 in gift cards for your family & friends!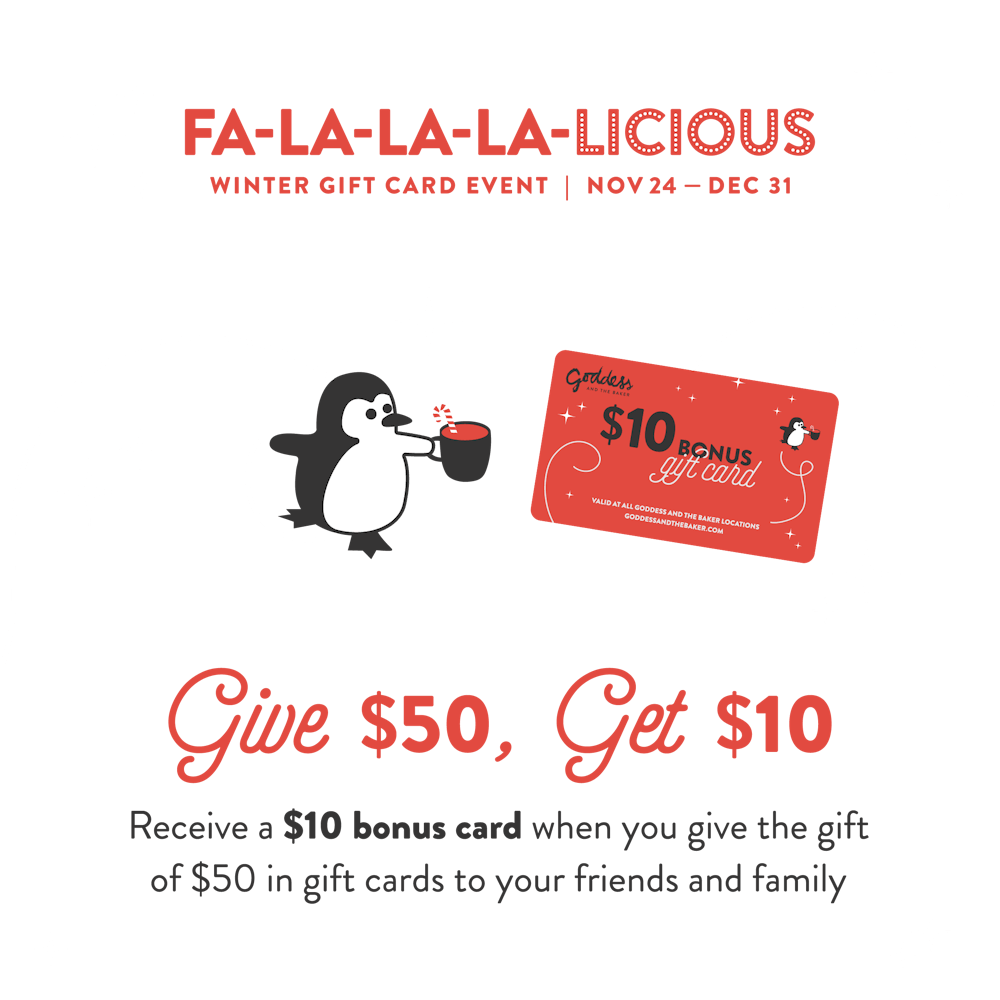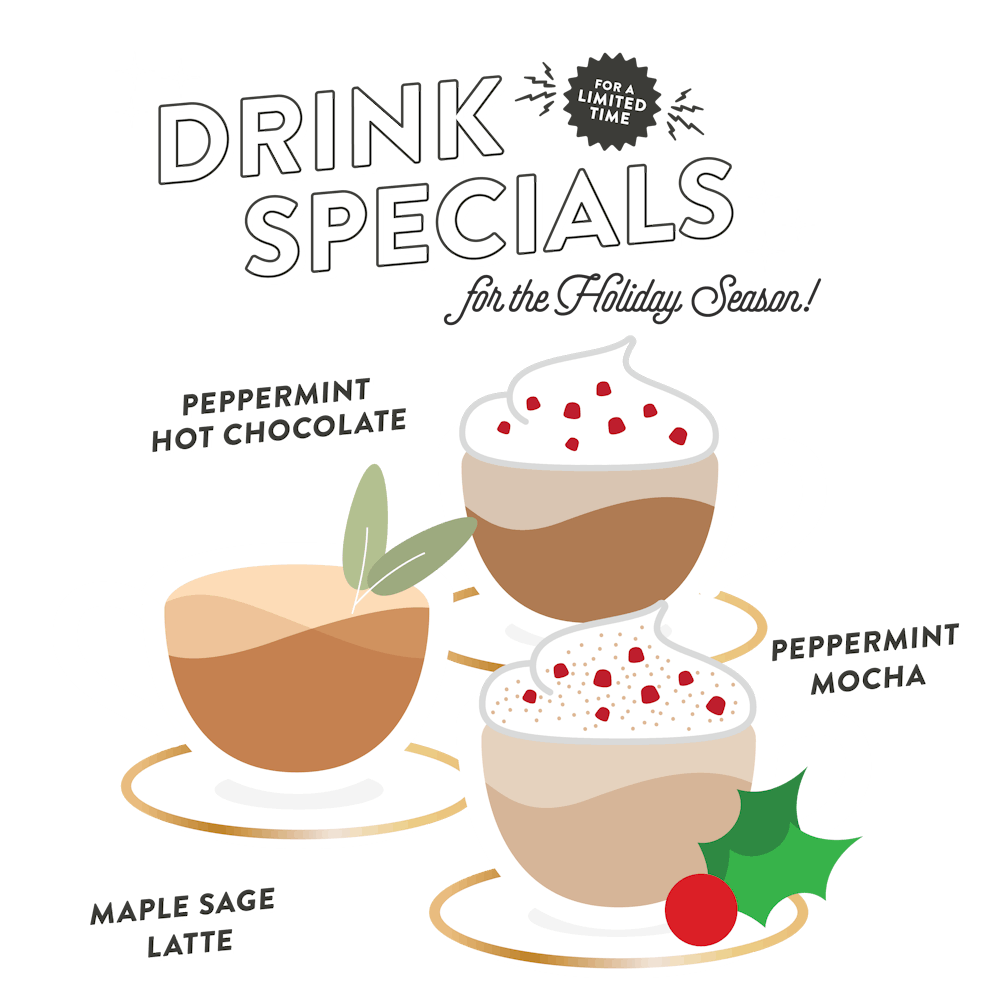 Holiday Coffee Drinks!
peppermint hot chocolate: dark chocolate sauce, peppermint syrup, whipped cream and peppermint crunch 5.99
maple sage latte: housemade sage syrup, maple syrup and espresso mixed with steamed milk 5.99
peppermint mocha: dark chocolate sauce, peppermint syrup and espresso, topped with whip, peppermint crunch and cocoa powder 5.99
Holiday Gift Shop
Our Holiday Gift Shop is open! ✨

Share the love this holiday season with Goddess gifts & merch (like our popular "Baby, It's Cold Outside!" gift set) available now for pickup or nationwide shipping. 🎄🎅 🎁
Shop Holiday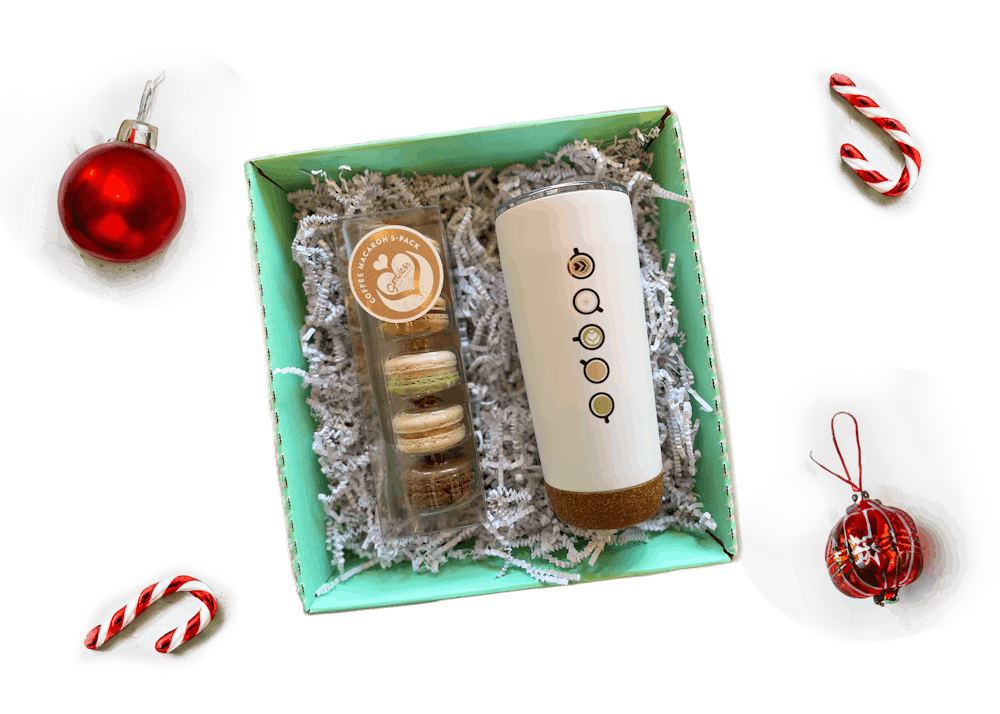 Menus
Discover the delicious offerings we have every day of the week.
Menus
Visit Us
We serve breakfast, sandwiches, salads, baked goods, and, of course, the best coffee around all day, every day.
Our Locations